Birth announcements are no longer private things that people share with their close ones in secret. They are now a whole industry that gives you a chance to share your pregnancy in a creative way.
Congratulations! Having a baby is a momentous occasion that must be shared with friends and family. And you can make that birth announcement exciting and fun.
This will also be the perfect opportunity for you to share some cute photos of your baby bump and some important information about the new baby. Up next we're going to tell you about a few details you will want to include in the announcement.
The Introduction
To introduce the announcement, you can make it formal, informal, religious, funny, etc., whichever one you like should make people smile and maybe hint at the gender of the baby.
Parent's names: It is important to include the parent's names on the announcement, and do not forget the big sister or brother as well if there are any.
Baby's name: If there is a name then this is crucial, as some people may want to bring gifts that have been christened with the baby's name, so include this too.
Also, make it the full name, and not nicknames or short t forms of the name. E.g. if the child's name is "Nathaniel Christopher Marcus" it should remain like that, and not "Nate Chris",
Whether boy or girl, here are a few ideas you can incorporate into your announcement.
Informal Birth Announcement Wording
In this case, do not make it too serious, and you should make sure that it represents your family and feels natural. A good example would be as follows.
We are finally pleased to inform you that we are expecting a new addition to the family.
We, Mary & Joseph Jones and big brother Jeremy are very excited to announce this to you
She will be a baby girl named Hanna Marie Jones.
Religious Birth Announcement Wording
If you are religious, or you want to take the announcement up a notch, you can always quote a bible verse. This can be a perfect scripture that will go with the occasion and display your joy as new parents and the blessing that has come into your family.
Here's a good example of such an announcement.
"Children are a great gift from the lord…." Psalms 127:3
We have been blessed.
We, Michael and Lily Peters,
Are proud to announce that we will have a new addition to the family
Celebrate with us.
Funny Birth Announcement Wording
You can also choose to go funny if you want people to just smile, celebrate, and have a laugh with it. The beauty with this is that it will bring out your funny bone and keep people talking about it for may days if not years to come.
Here is an example of a funny birth announcement wording.
Cat's Out of the Bag
This is one with the family cat holding the sonogram image, to clearly pass the message through. Such a cute little message that is both informational and funny.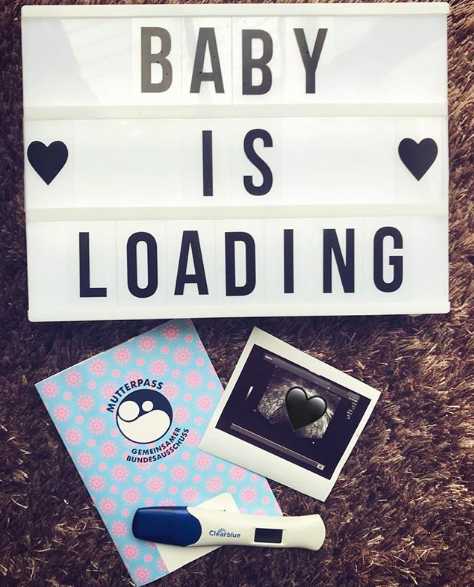 Techie Birth Announcement
Baby is Loading! This one is most ideal for the initial months of pregnancy, and it is a clever way to play with words. For people who love all things techie, this is so cute.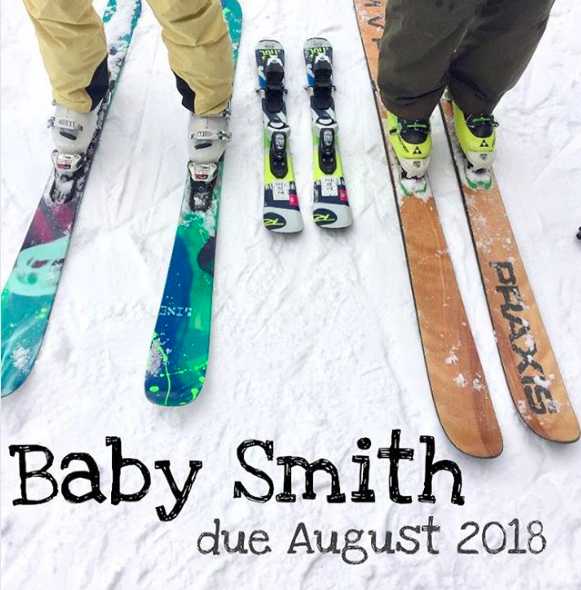 Expecting a Skier
This is simple, funny, and cute. For a couple that loves to ski, they could use their love for the sport to announce to the world that they shall be expecting a baby soon.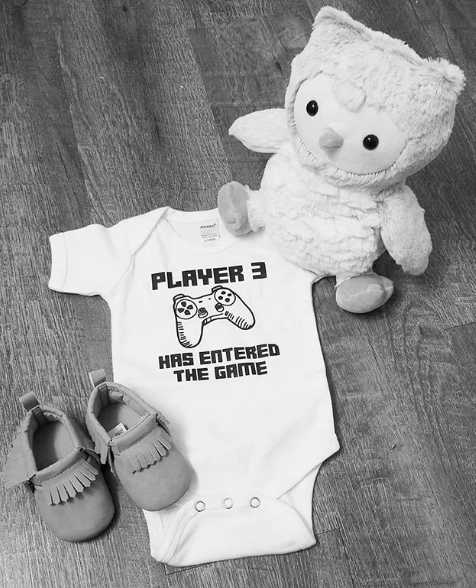 For the Gamers
For video game enthusiasts, this one is for you. It is a themed onesie that the cutest thing you have ever seen. Perfect for gamers and their gamer friends.
Conclusion
Announcing that you are expecting a baby is a fun way to tell you the inner circle of friends and family about what's up next in your life. This will also help them figure out how to help you in the coming months.