Toddlers are unbelievably picky eaters unless parents train them to eat greens and other veggies at the early stage of their lives. Because their bodies are rapidly growing, they need healthy foods to sustain their energy.
First-time parents can easily find easy meals online and see nutritious breakfast, lunch, snacks, and dinner options to serve. Mealtimes should be exciting for toddlers and the only way to make them fun is to serve delicious foods.
We've compiled the best tasting options for different meals throughout the day, avoiding common allergens. Read on to find out the best toddler food to make at home.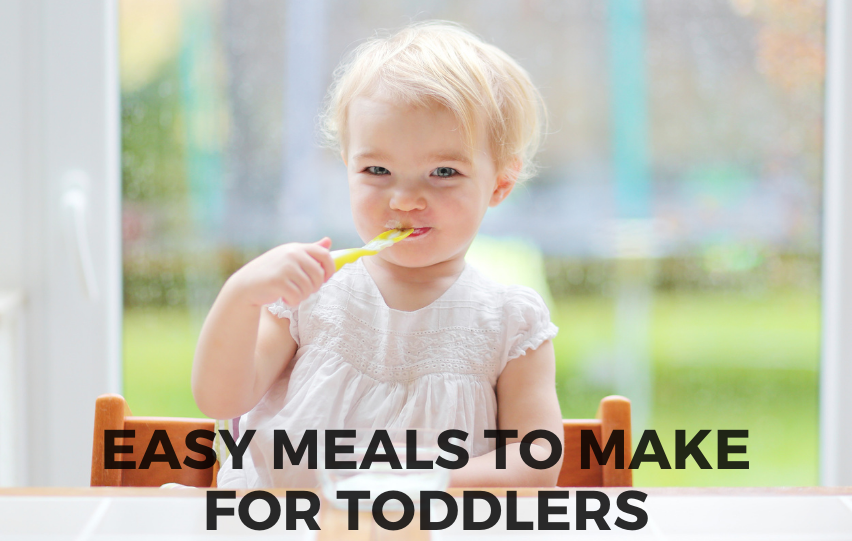 Importance of a Balanced Diet for Toddlers
A healthy, balanced diet help kids take essential vitamins, minerals, and nutrients for their growth and development. For their bodies to function, they need to consume nutritious foods from all the different food groups.
In addition to fruits and vegetables, they need to eat whole grains, beans, lentils, meat, fish, nuts, dairy products. Eating these ensure that kids will stay healthy and strong.
More than the growth and development, allowing kids to eat healthy and nutritional foods at a younger age help to promote a healthy lifestyle into adulthood.
This can help them be adventuresome with trying new foods and encourage healthy food habits for life. Here are some of the easy meals to make for toddlers.
Wholesome Blueberry Sheet Pan Pancakes
A popular breakfast and snack to serve toddlers is this berry-filled pancake. It's made of whole grains, healthy fats, anti-oxidant rich blueberries, with no artificial sugar.
Parents can even find gluten-free ingredients at a local grocery, and prevent food allergic reactions from gluten.
What You'll Need
What you need for this recipe are milk, white whole wheat flour, eggs, oil, applesauce, and blueberries. The white whole wheat flour is a healthier choice than simple white flour because of higher fiber content.
You can use regular milk or plant-based milks like almond or cashew milk for a healthier alternative. To get started, simply preheat the oven and grease the sheet pan.
Combine the flour, cinnamon (optional), and salt in a separate bowl. Mix wet ingredients like milk, applesauce, eggs, oil, and vanilla extract (optional).
Combine everything in one bowl and pour it into the pancake batter into the sheet pan. Sprinkle blueberries on top and bake for 15 minutes.
Kale Pesto Chicken Quesadilla
When toddlers are starting to eat with their hands, around nine months and up, this Kale Pesto Chicken Quesadilla is a good meal. It's delicious, healthy, and most importantly, not too messy to eat.
The shredded cheese on top will make the meal even yummier for your toddler.
What You'll Need
The things you need for this recipe include two small whole wheat tortillas, one tablespoon of the kale pesto, 1/3 cup cooked chicken (shredded), and 1/4 cup of mozzarella cheese.
Start by heating a large skillet over medium heat. Lay the tortillas on a chopping board, spread the pesto chicken on one side, then sprinkle shredded chicken and sprinkle cheese on top.
Place the tortillas in the hot skillet and cook for three minutes. Set aside once golden brown, or when the cheese has melted. Let cool and cut into smaller portions.
Crispy Salmon Bites
Salmon makes for a healthy meal that contains healthy fats, protein, calcium, iron, and vitamin B.
The small bites allow you to introduce fish to your child in a fun way. Serve this with steamed vegetables and the meal will be filling and extremely nutritious.
What You'll Need
The ingredients you will for this recipe are 1/2 lb salmon fillets with skin removed, 1/4 cup white whole wheat flour, 2 large eggs, 1 cup Panko breadcrumbs, 1 tablespoon Italian seasoning, 3 tablespoons dried parsley, and salt and pepper.
Start by preheating the oven at 450 degrees Fahrenheit. Spray the baking sheet with oil. Pat dry the salmon pieces. Separate a bowl of flour with salt and pepper, whisked eggs, and breadcrumbs.
Coat the salmon pieces from flour, egg, then toss in the breadcrumbs. Put the coated salmon into the baking sheet and bake for about 15 to 17 minutes, or until golden brown. Serve with steamed carrots, broccoli, and cauliflower.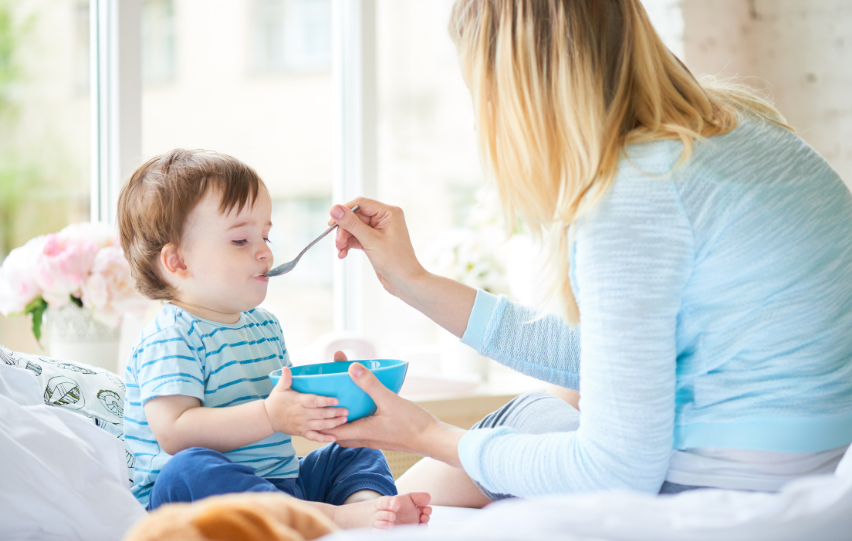 Conclusion
Feeding children may be hard, but with proper planning and being creative, it can be simple and fun. Try these nutritious meals to expand your toddler's palate so they get used to the taste of healthy food.