Parenthood is a challenge in itself. While parenting duties are technically the same whether you're in a two-parent household or a single-parent one, a single mom's duties and worries are ones that seem unparalleled.
Being a single mom and running a household comes with numerous difficulties. There is a stigma and misconception that children who grow up in a single-parent home are not as successful as children who grow up in two-parent households.
It's given that you want to provide stability for your child. While this is easier said than done, below are tips on being a single mom that may help you navigate your parenting journey a bit easier.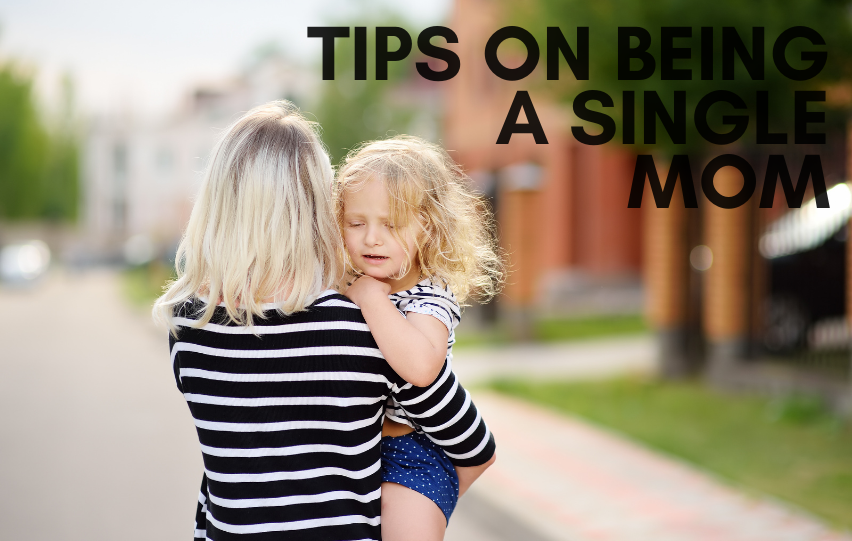 Take Care of Yourself
Before you can take care of others, a great piece of parenting advice for both single parents or two-parent households is to prioritize and take care of yourself as well.
When you are healthy and happy, only then can you provide and extend the best care and environment for your children.
While it's definitely not a bad thing to put your kids' needs first before your own, neglecting your health and needs can result in feelings of exhaustion, inadequacy, and even depression.
Make sure to keep caring for yourself holistically by eating a healthy and balanced diet, getting rest, exercising, and spending time with friends once in a while. Prioritizing your self-care ensures you are up to the task.
Use Your Support System
It may feel like the burden of the world is on your shoulders. However, you should remember that there are also many other individuals who are in a single-parent household.
It's easy to shut off and isolate yourself from others, but giving yourself the freedom to explore and find a support system will lend a refreshing outlook in your life.
One way you can get first-hand single mom tips is through joining different core groups.
Group Support
Whether through social networking sites and online groups and forums or your kid's school or extracurricular activities, there are tons of single parent and single mom groups that can lend support in times of need.
From arranging playdates to carpools, these communities will be a great way to help you.
These groups are a great support system not only because they have first-hand knowledge and experience of what you're going through, but also because they also serve as a pillar to lean on.
So, feel free to join a support group and you can add excitement to both you and your children's lives.
Keep Track of Your Finances
One of the absolute single parenting tips you should take in mind is to keep track of your finances and to stick to a budget. It's easy to go all out and spend like crazy, especially giving in to your kids' requests every so often.
Keeping a budget and staying on top of your finances is key to surviving and even thriving. As a single mom living on (perhaps) what is a single source of income, budgeting allows you to gauge and plan for your needs.
At the same time, let your children know that you are working with a budget. This way, they know that treats and rewards will not always be given or obtained as they please.
Moreover, this also ensures that they know how to properly appreciate and understand how money is earned.
Final Thoughts
Being a single mom is a huge responsibility. With this parenting advice, you can take on your role more easily while still ensuring your well-being is intact and your child is happy and well-taken care of.