Fresh, delicate baby skin should not be exposed to the harmful rays of the sun. It is therefore not surprising that they need to have all sorts of special sun protection whenever they go outside.
However, according to experts, it is not recommended to slather a newborn with sunscreen. Instead, you should shade them from the rays. But, of course, since that is not always 100% effective, a baby sunblock is advisable.
Is baby sunscreen really that different from the formulas used for adults? Yes, it is. Baby sunblock is free of any mineral blocking ingredients such as Zinc Oxide.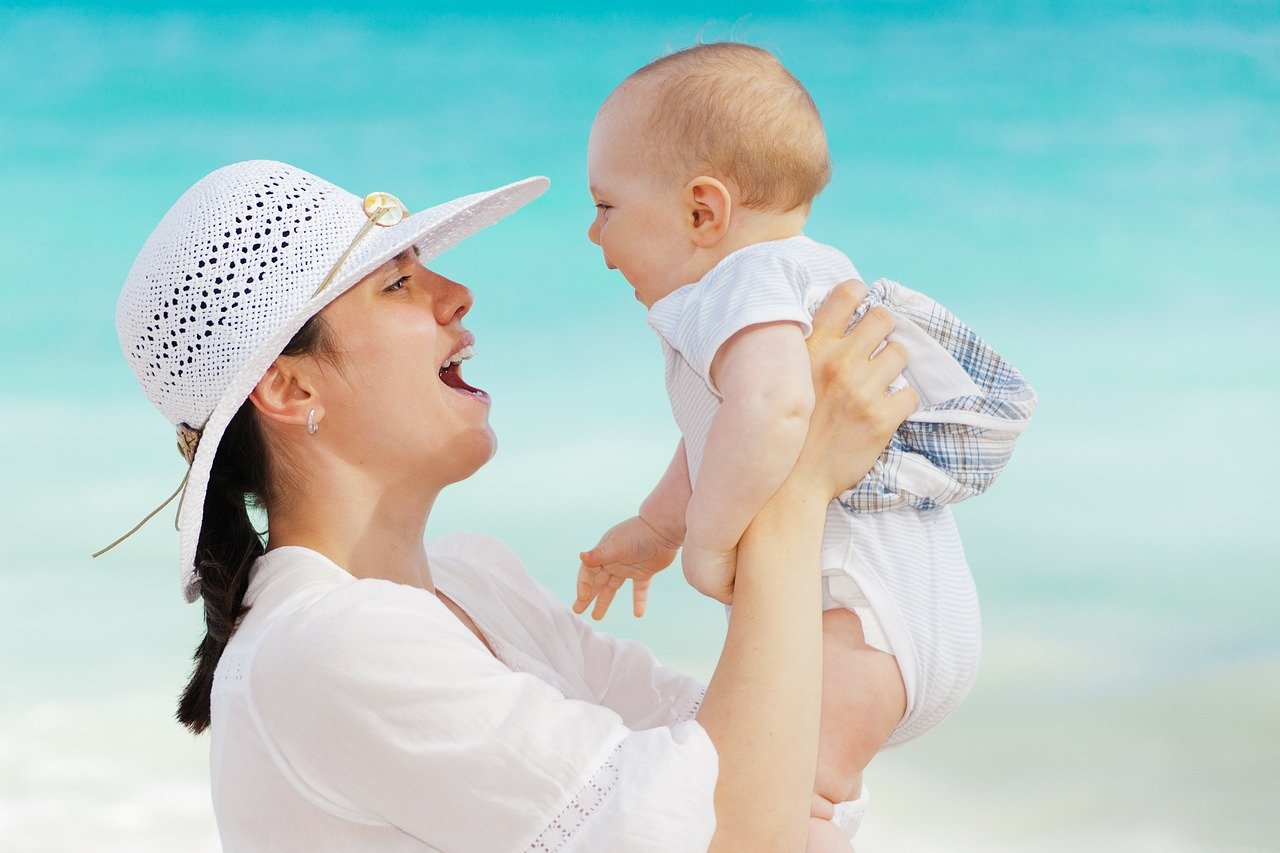 In theory, any sunscreen that is above SPF 30 offers very few additional benefits, but because we do not apply as much as we should, we have to keep re-applying it over and over, which means its value is diluted.
Now, to ensure that you are well –prepared when it comes to buying some sunscreen for your baby, we have compiled for you a list of some of the best in the market. Let's get started;
Neutrogena Pure and Free Baby SPF 50
Now, for many women who use Neutrogena products on their faces, they know very well how good these products are. Getting a baby sunscreen from this company is a pretty great idea.
Their products are well-designed for sensitive skin, and it makes total sense to have similar products for the babies.
It is specially formulated and made with 100% zinc oxide. It contains Purescreen Technology that absorbs, scatters, and reflects the dangerous rays.
This sunscreen is also made of a unique tear-free formula, which means it shall not sting the baby's eyes and it is also free of parabens, fragrances, dyes, phthalates, and other irritating chemicals.
Find it here.
Blue Lizard Australian Sunscreen Baby SPF 30
This is a dermatology tested sunscreen that contains titanium dioxide and zinc oxide. It provides a broad spectrum of UV protection, and it is also water-resistant.
The bottle cap is designed with an indicator that turns blue when there are harmful UV lights around.
It has got no chemicals as added active ingredients and will protect the skin by acting like thousands of little mirrors that can reflect the UV rays from entering the body.
Find it here.
Aveeno Baby Continuous Protection Zinc Oxide Mineral Sunscreen SPF 50
This offers continuous protection for sensitive skin. Its SPF 50 has a broad spectrum of protection from the harmful UVB and UVA rays for your little one's skin.
It is an effective mineral lotion that is as mild as water on the skin and can be applied to the baby's skin easily to lock in the moisture without any irritation or stinging on their skin. This is suitable to use on both the body and the face.
Find it here.
Babyganics Mineral-Based Baby Sunscreen Lotion SPF 50
This is a favorite for dermatologists who prefer tear-free, non-allergenic, mineral sunscreen that will help in protecting your baby's sensitive skin and does not cause any irritation.
It is formulated without any phthalates, PABA, fragrances, parabens, and Nanoparticles. Additionally, it has a NeoNourishing seed oil blend that is made up of tomato, cranberry, sunflower, raspberry seed oils, and cumin seeds.
This sunscreen is perfect for high exposure areas and targeted protection.
Find it here.
COOLA Mineral Baby SPF 50 Unscented Sunscreen Stick
The COOLA unscented sunscreen comes in an adorable tube of Zinc-Oxide based stick that is made of organic ingredients such as coconut oil and Shea.
It is also super easy to apply, and one dermatologist recommends making at least 4 or more passes back and forth as you apply enough on the baby's skin.
Conclusion
You need to pay extra care to your baby's skin as it is so pure and new that exposure to any sort of intense climates and substances can make a massive impact.
These sunscreen options are ideal for when your baby is going to be exposed to the sun as they offer protection while also being gentle on the skin.