Pregnancy is an exciting and taxing experience for expecting mothers. It can potentially fill you with joy, anxiety, hope, and stress.
When planning through the stages of your pregnancy, information about your body and baby's development is crucial. However, keeping up with all those details could quickly become burdensome.
What To Expect (WTE) was created to help expecting mothers calculate and document details about their pregnancy. This article shares information on the app, its features, and how to use it.
About What to Expect
Pregnancy Tracker
Baby Feeding Tracker
How to Use the What to Expect App
What Are the Pros and Cons?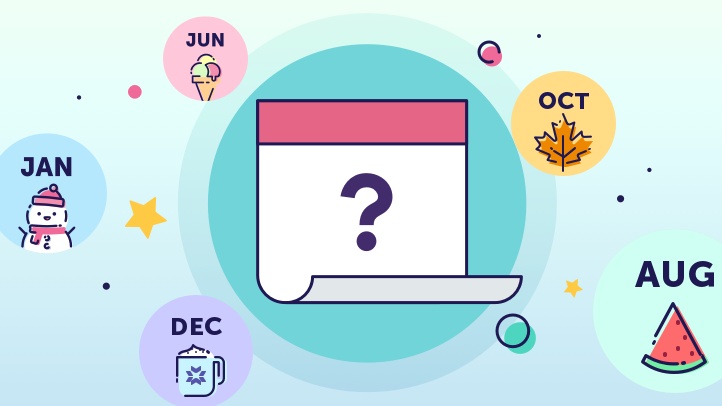 About What to Expect
Have you ever heard of the book 'What to Expect When You're Expecting?' It's a book filled with advice for soon-to-be-moms. It was created by Heidi Murkoff and written by Heidi, Sandee Hathaway, and Arlene Eisenberg.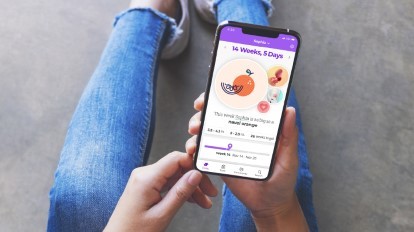 Following the book's success and movie, the What to Expect mobile app by Everyday Health Inc is a handy companion for expecting moms and those with newborns. It helps you document and learn information about your pregnancy and new infant's health in one place.
Their YouTube channel also has helpful videos for expecting mothers and fathers. With over three million views, their most popular video is about what to expect during your first week of pregnancy. Following closely at two million views is a related video discussing what to expect during your second week of pregnancy.
With what the app offers, you don't need to store everything pregnancy-related in your head or even a journal you can't take everywhere. What use is a journal when you have the WTE app, right?
Where You Can Find the App
The What to Expect app is available to download from the Apple and Google Play Stores. If you're an iPhone or iPad user, visit your apple store and search for Pregnancy & Baby Tracker WTE. It appears as Pregnancy Tracker & Baby App for Android users on the Google Play store.
The app is ranked in the 45th position in the Apple Store and has an Editor's Choice badge in the Google Play Store. In addition, it's free to install on both platforms without hidden charges or paid premium features. Below are a few essential features of What To Expect.
Pregnancy Tracker
The main feature of What to Expect is the pregnancy tracker, and it helps you keep track of every week of pregnancy and provides tips relevant to each stage. Depending on how far along you are, you'll get information on your baby's weekly size comparison and physical changes.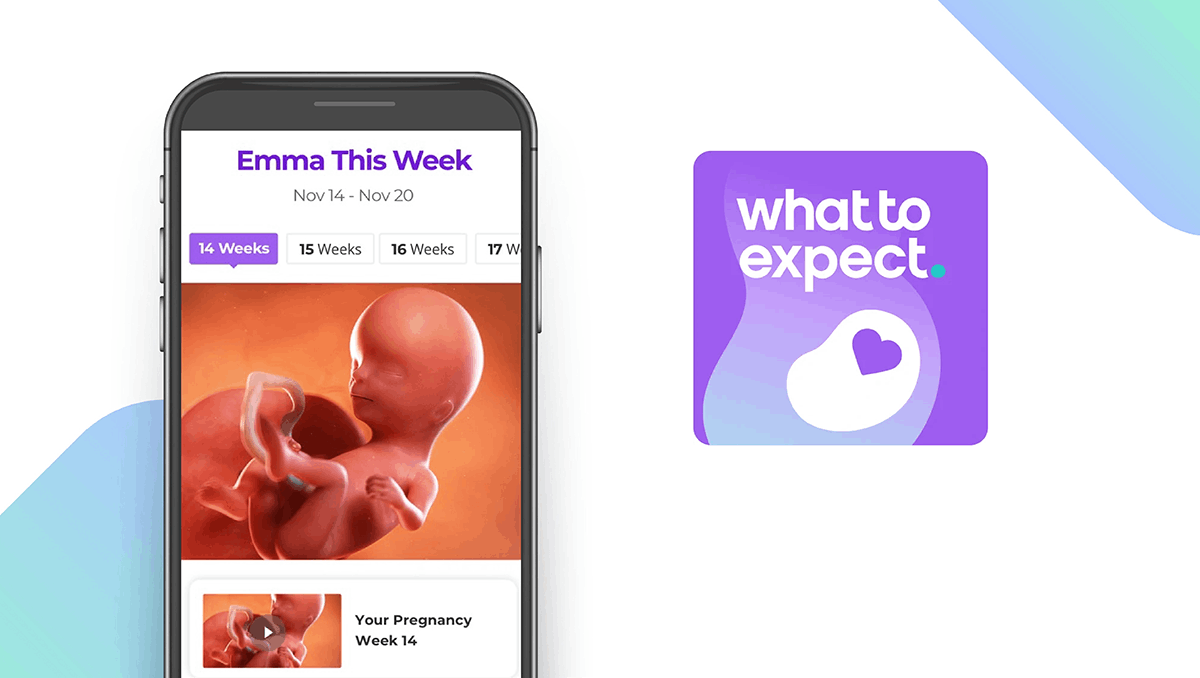 With the app, you'll be able to visualize the size of your baby during that week using fruits, relatable objects, and famous movie & TV props. For example, when you're eight weeks pregnant, the app informs you that your baby is the size of a raspberry.
The app goes beyond size and gives you information on your baby's growth and development status. Mainly, you'll be able to watch a video about your current week of pregnancy, read about your baby's growth rate, and get a description of the baby's physical features.
In addition, the app shows information about biological changes you and your baby's body experiences. This report will include pregnancy symptoms for the week and bodily changes you'll experience. The report also says which body parts your baby will develop that week.
Ovulation and Due Date Calculator
The due date tool uses four methods to calculate your due date: conception date, the first day of your last period, last ultrasound scan, and IVF transfer date. Then, you instantly receive tips relevant to your status based on the calculated result.
What to Expect informs you on the predicted date of your trimesters, highlights for current pregnancy week, fun facts about babies born on your anticipated due date, and recommended products. Further down the result page, you'll find related topics other expectant mothers talk about in the community section.
If you're trying to get pregnant, try out the ovulation calculator and pinpoint when it's most effective to have sex. It predicts your fertile window using the first day of your last menstrual period and your typical cycle length.
Baby Feeding Tracker
After your baby is born, you want to track what they're eating and how long they typically feed. The baby feeding tracker does just that. As its name goes, it tracks your little one's feeding activities over time.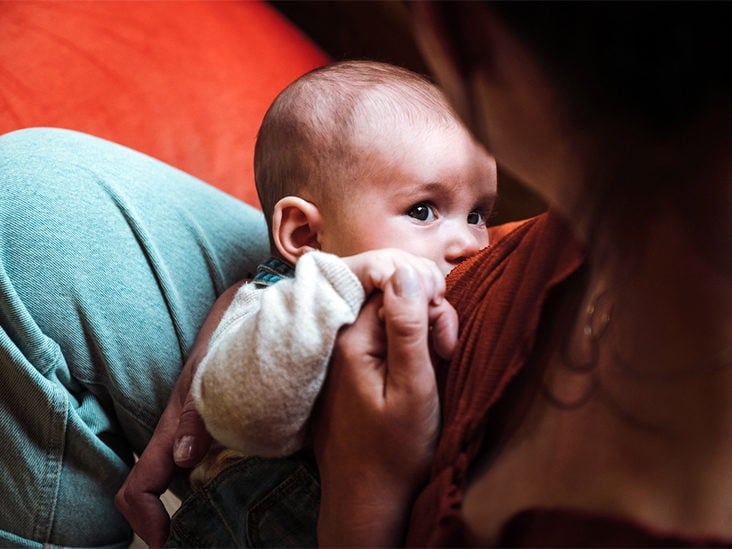 The app helps new mothers track breast pumping sessions, bottle-feedings, and breastfeeding sessions with this feature. It records which breast the baby fed and how long each session lasted. Ultimately, the recorded data shows you how your baby's diet changes as they grow older.
Whenever you visit the doctor with your infant, you wouldn't be short of answers when asked about your baby's feeding habits. You'll have all the information on your What to Expect mobile app.
Baby Registry Builder
A baby registry is a list of items soon-to-be parents would love to receive as gifts before their baby comes into the world. It assists them in keeping track of what they have and do not have and beats getting the same gift twice or receiving some they don't need.
All you'll need to do is answer some preliminary questions and receive a suggested list of registries to choose from. Next, add items from the list of baby gear into your registry, then monitor and share your registry all from one place.
How to Use the What to Expect App
What to Expect is relatively easy to operate. When you open the app for the first time, you're asked to input your intent to use the app and your due date. The information that you input helps the app know which features and suggestions to offer you.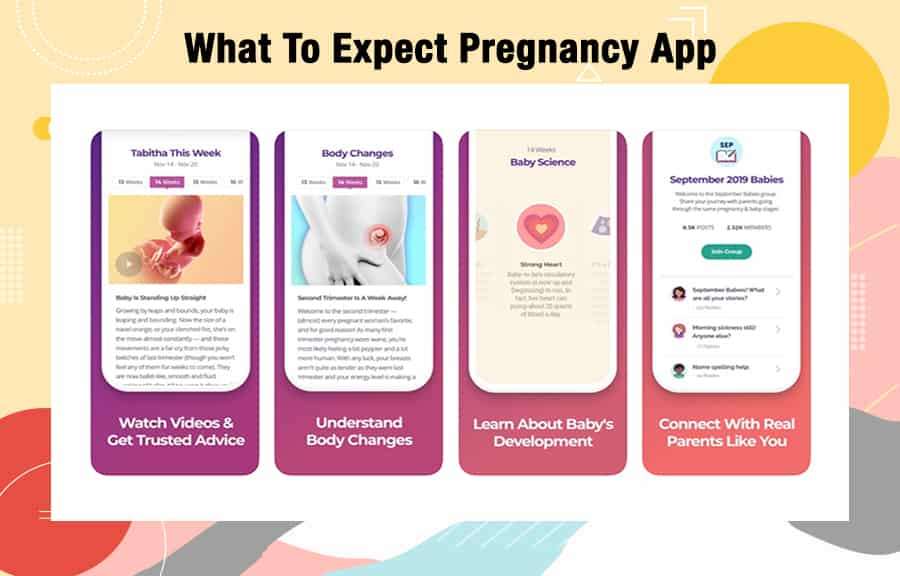 Once you're in, the home screen shows four pages you can access, and they're the Today, Tools, Community, and Setting pages. The 'Today' page is where the app displays highlights of your baby and pregnancy, such as size comparison, tips, and videos for the day, week, and trimester.
There are six tools available to you in the tools section: ovulation calculator, registry builder, due date calculator, recipes for you, baby products, and baby feeding tracker. The community page is where you can engage on pregnancy-related topics with mothers and expectant mothers like yourself.
The Settings page is where you make changes to your account, change your baby's app name or nickname, add another child when you have one, and set app preferences. Also, the 'Help & Feedback' section in settings has options to send the What to Expect team some feedback.
Making the Best Use of the Community Page
The community page is where you feel like you're not alone on your journey to becoming a parent. Interacting under posts, asking your questions, and joining a community makes navigating this critical period of your life easier.
On the community page, you'll find groups categorized by parenting style, popularity within the app, similar due dates, IVF or FET pregnancies, and many more. Also included are groups under stages of becoming a parent like getting pregnant, pregnancy, first year, family types, etc.
Other users can even give you ideas you can try out. However, you must confirm sensitive advice with your doctor before implementing it. In the same vein, be cautious while giving suggestions you're not sure about.
What Are the Pros and Cons?
A solid pro for using What to Expect is the stress it takes off expectant and nursing mothers. It'll be hard to remember all the information you store on the app between the intense pregnancy symptoms and the few hours of sleep new moms get.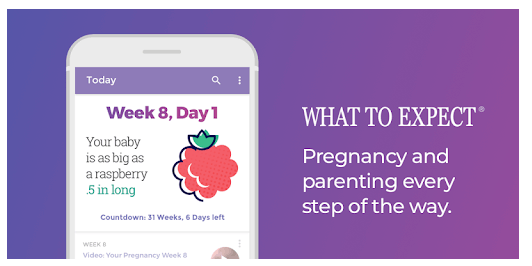 Another pro is that medical experts have reviewed every health or safety advice given on the app. What to Expect maintains a medical review board of obstetricians, gynecologists, fertility specialists, endocrinologists, doulas, etc.
Also, you're not limited to using only the mobile app. Some features like the due date calculator and ovulation calculator are available on the whattoexpect.com website. You can also access your baby registry from the website.
There Are Ads: Is This a Pro or a Con?
What to Expect is quite heavy on the ads. This is no surprise because the app is free, but some users may find this distracting. However, there are pros to this advert placement problem.
One of such pros is that the app's earning abilities won't limit a pregnant or new mother's access to an app like WTE. Becoming a mother already comes with lots of baby-focused expenses. The creators of the app are helping you minimize these expenses.
Additionally, there are no in-app purchases. However, WTE does earn a commission off products bought through their referral. It's a small price to pay for all the information and help you get.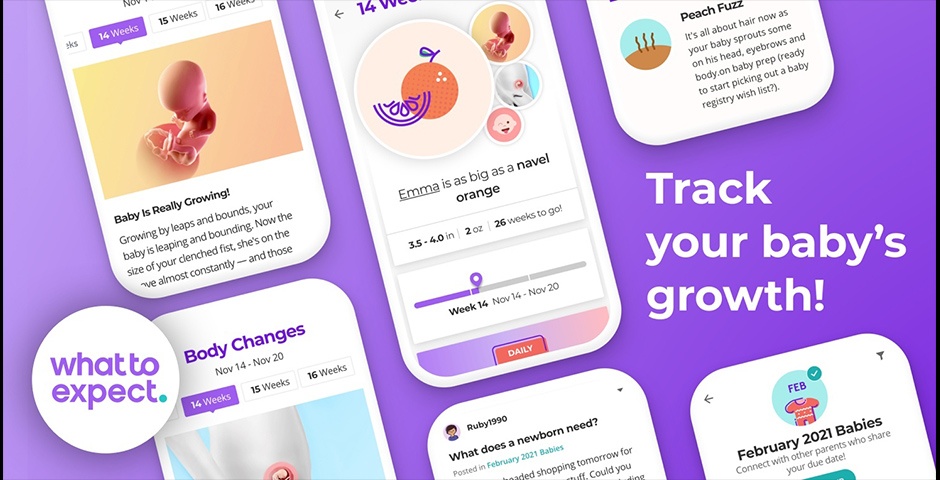 Conclusion
There are lots of pregnancy tracking apps out there. However, few come close to the features and usefulness of What to Expect.
Whether this is your first rodeo or you've done this before, WTE gives you a comprehensive knowledge of what you should know as an expectant parent. It's a trusty sidekick on your journey to motherhood.